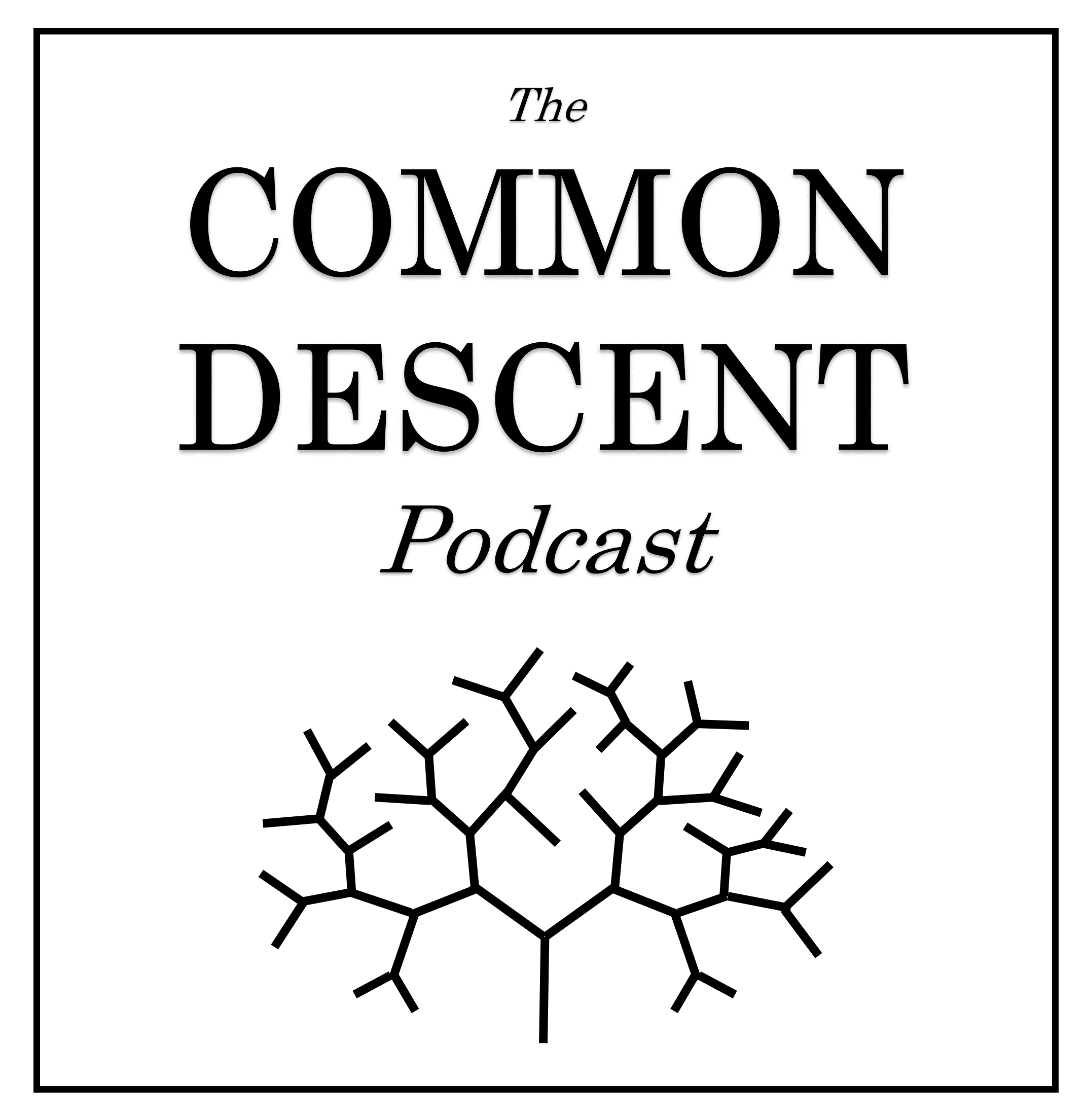 We've released 100 episodes of the podcast! Plus, more than 50 side episodes, a handful of YouTube videos, some live shows … it's been quite a journey. In this episode, we take some time to look back over our experience, to discuss some of our favorite aspects of the podcast, and above all, to thank our listeners.
Thank you. To everyone who listens to the podcast; everyone who supports us on Patreon; everyone who sends us requests, questions, comments, and feedback; everyone who follows us on social media or leaves a review on iTunes; everyone who comes to see us at DragonCon; everyone who tells their friends about us. This podcast wouldn't exist without all of you, and we are so, so glad it exists.
Here's to another 100 episodes.
Check out our blog for bonus info and pictures:
http://commondescentpodcast.wordpress.com/
Submit your questions for our End of the Year Q&A using this form: https://forms.gle/2BDWts2RaKzRo3hL8
Find merch at the Common Descent Store! http://zazzle.com/common_descent
Follow and Support us on:
Patreon: https://www.patreon.com/commondescentpodcast
Twitter: https://twitter.com/CommonDescentPC
Facebook: https://www.facebook.com/commondescentpodcast
Instagram: @commondescentpodcast
PodBean: https://commondescentpodcast.podbean.com/
iTunes: https://itunes.apple.com/us/podcast/the-common-descent-podcast/id1207586509?mt=2
YouTube: https://www.youtube.com/channel/UCePRXHEnZmTGum2r1l2mduw
The Intro and Outro music is "On the Origin of Species" by Protodome.
More music like this at http://ocremix.org.