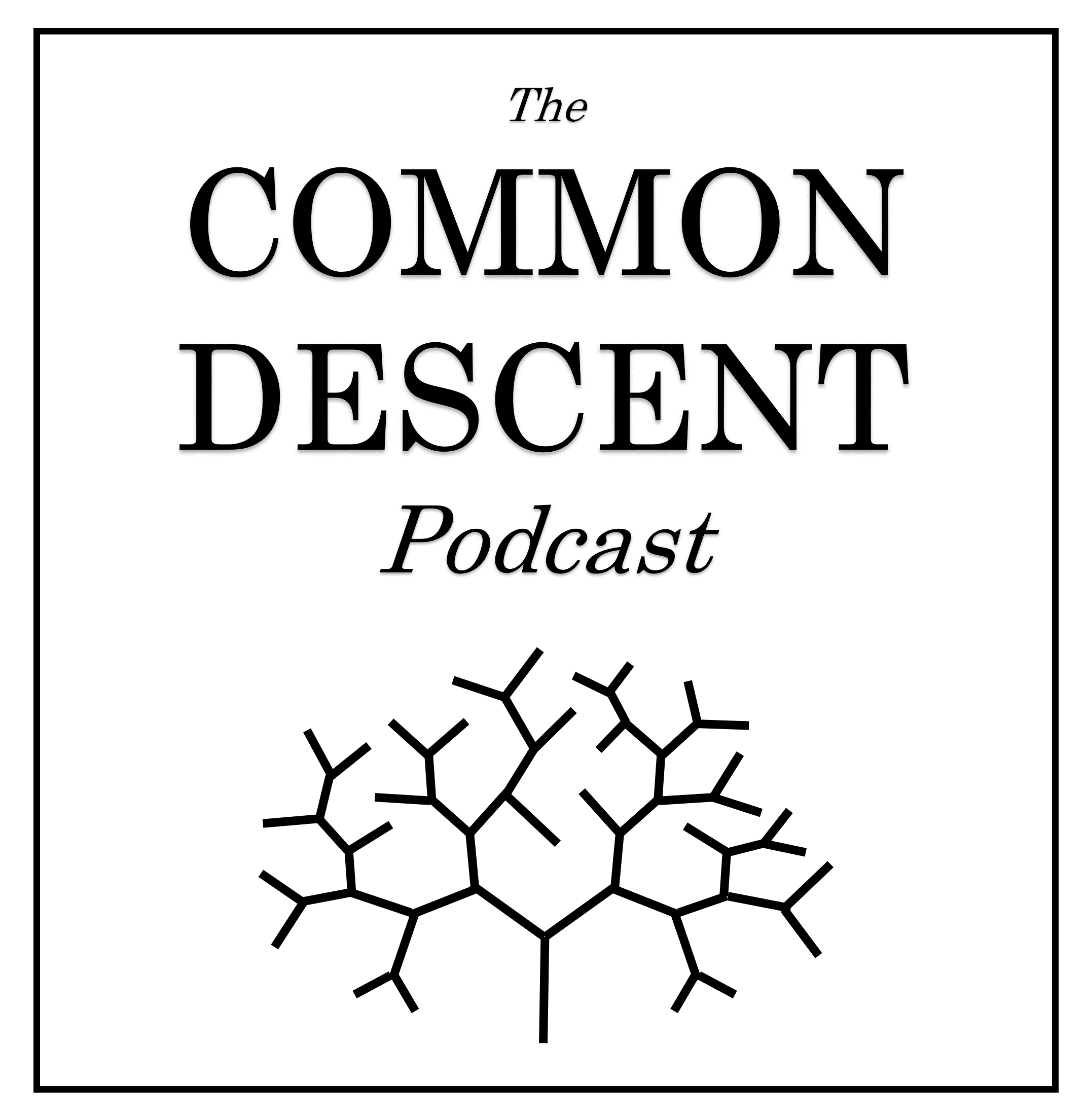 None of us are alone. Like, in the literal, biological sense. Symbiotic relationships – close interactions between unrelated organisms – are a defining feature of life on Earth. Each of our bodies has its own share of parasites, hitchhikers, and tiny helpers, and some of the most prominent ecosystems on Earth function only by virtue of the symbiotic relationships at their foundations. In this episode, we touch on the incredible diversity and impact of symbiosis, and how the deep history of these relationships has created the world we know today.
In the news: sick sauropods, puking pterosaurs, jumping genes in snakes, and dino-eating crocs.
Time markers:
Intro & Announcements: 00:00:00
News: 00:05:00
Main discussion, Part 1: 00:39:30
Main discussion, Part 2: 01:24:30
Patron question: 02:05:30
Check out our blog for bonus info and pictures:
http://commondescentpodcast.wordpress.com/
Join us on Patreon to support the podcast and enjoy bonus content! https://www.patreon.com/commondescentpodcast 
Or make a one-time donation via PayPal: https://tinyurl.com/4c68u4hp
Find merch at the Common Descent Store! http://zazzle.com/common_descent
Join the Common Descent Discord server! https://discord.gg/CwPBxdh9Ev
Follow and Support us on:
Twitter: https://twitter.com/CommonDescentPC
Facebook: https://www.facebook.com/commondescentpodcast
Instagram: @commondescentpodcast
YouTube: https://www.youtube.com/channel/UCePRXHEnZmTGum2r1l2mduw
PodBean: https://commondescentpodcast.podbean.com/
iTunes: https://itunes.apple.com/us/podcast/the-common-descent-podcast/id1207586509?mt=2
You can email us at commondescentpodcast(at)gmail.com
Or send us physical mail at:
The Common Descent Podcast
1735 W State of Franklin Rd. Ste 5 #165
Johnson City, TN 37604
The Intro and Outro music is "On the Origin of Species" by Protodome.
More music like this at http://ocremix.org.
Musical Interludes are "Professor Umlaut" by Kevin MacLeod (incompetech.com). Licensed under Creative Commons: By Attribution 3.0
http://creativecommons.org/licenses/by/3.0/