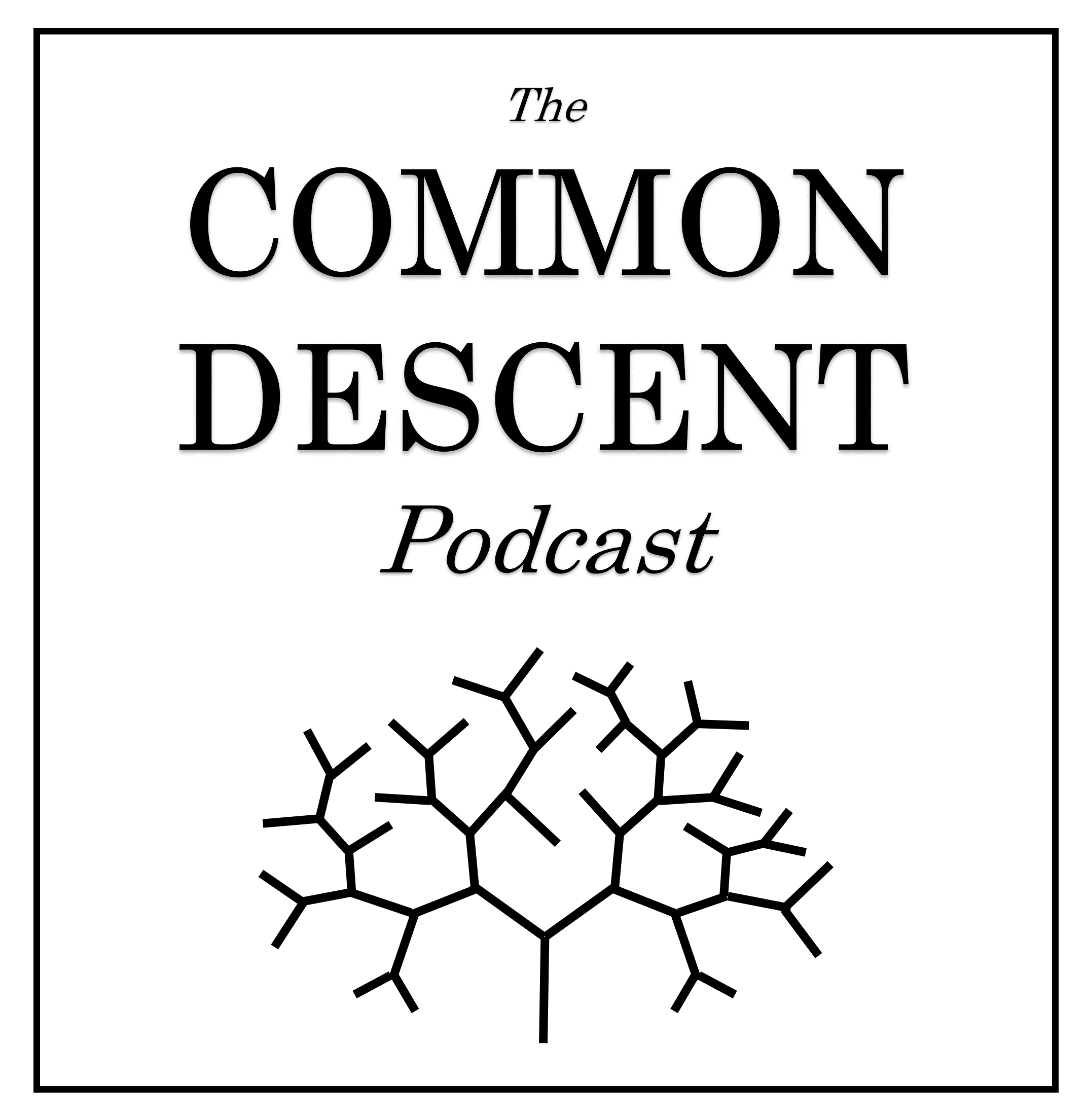 Seahorses are very strange fish, with their upright posture, tube-like mouths, and various other unusual features. Along with their cousins in the family Syngnathidae, seahorses have been the subject of much research into how they came about their bizarre body plans and lifestyles. In this episode, we discuss a bit of what we know of how seahorses (and their relatives) do what they do, and how they came to do it.
In the news: trilobite predators, early jaws, de-extinction troubles, and spinosaur bone density.
Time markers:
Intro & Announcements: 00:00:00
News: 00:04:00
Main discussion, Part 1: 00:39:00
Main discussion, Part 2: 01:26:30
Patron question: 02:08:00
Check out our blog for bonus info and pictures:
http://commondescentpodcast.wordpress.com/
Join us on Patreon to support the podcast and enjoy bonus content! https://www.patreon.com/commondescentpodcast 
Or make a one-time donation via PayPal: https://tinyurl.com/4c68u4hp
Find merch at the Common Descent Store! http://zazzle.com/common_descent
Join the Common Descent Discord server! https://discord.gg/CwPBxdh9Ev
Follow and Support us on:
Twitter: https://twitter.com/CommonDescentPC
Facebook: https://www.facebook.com/commondescentpodcast
Instagram: @commondescentpodcast
YouTube: https://www.youtube.com/channel/UCePRXHEnZmTGum2r1l2mduw
PodBean: https://commondescentpodcast.podbean.com/
iTunes: https://itunes.apple.com/us/podcast/the-common-descent-podcast/id1207586509?mt=2
You can email us at commondescentpodcast(at)gmail.com
Or send us physical mail at:
The Common Descent Podcast
1735 W State of Franklin Rd. Ste 5 #165
Johnson City, TN 37604
The Intro and Outro music is "On the Origin of Species" by Protodome.
More music like this at http://ocremix.org.
Musical Interludes are "Professor Umlaut" by Kevin MacLeod (incompetech.com). Licensed under Creative Commons: By Attribution 3.0
http://creativecommons.org/licenses/by/3.0/