Join David and Will as they explore the paleontologists' perspective on various topics in life and earth history. Each episode features a main discussion on a topic requested by the listeners, presented as a lighthearted and educational conversation about fossils, evolution, deep time, and more. Before the main discussion, each episode also includes a news segment, covering recent research related to paleontology and evolution. Each episode ends with the answer to a question submitted by subscribers on Patreon. New episodes with new topics every fortnight!
Episodes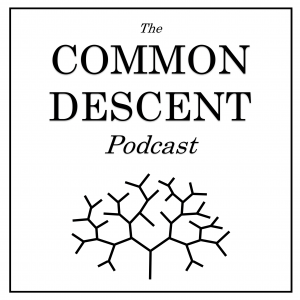 Saturday Jun 25, 2022
Saturday Jun 25, 2022
Take a walk along the waterways of the Late Triassic, and you could easily think it was a world full of crocodiles! But in fact, those are not crocs, but phytosaurs, a group of predatory reptiles that represent not only one of the oldest groups of carnivorous reptiles to achieve a near-global distribution, but also one of evolution's most famous cases of convergent evolution. So, what features did phytosaurs share with crocs? Where did they differ? And just how croc-like were their lifestyles? Listen in and find out!
In the news: dinosaur belly buttons, tiny frogs, snake venom, and giant dwarf crocs.
Time markers:
Intro & Announcements: 00:00:00
News: 00:05:45
Main discussion, Part 1: 00:41:00
Main discussion, Part 2: 01:11:30
Patron question: 01:47:00
IT'S CROC MONTH! Check out our Croc Month activities on our social media, Discord, and Patreon!
We recently made a guest appearance on Third Pod From the Sun, where we discussed the K-Pg mass extinction! https://thirdpodfromthesun.com/2022/06/10/extinctions-dinosaurs-a-big-rock-andclimate-change/
Check out our blog for bonus info and pictures:
http://commondescentpodcast.wordpress.com/
Join us on Patreon to support the podcast and enjoy bonus content! https://www.patreon.com/commondescentpodcast 
Or make a one-time donation via PayPal: https://tinyurl.com/4c68u4hp
Find merch at the Common Descent Store! http://zazzle.com/common_descent
Join the Common Descent Discord server! https://discord.gg/CwPBxdh9Ev
Follow and Support us on:
Twitter: https://twitter.com/CommonDescentPC
Facebook: https://www.facebook.com/commondescentpodcast
Instagram: @commondescentpodcast
YouTube: https://www.youtube.com/channel/UCePRXHEnZmTGum2r1l2mduw
PodBean: https://commondescentpodcast.podbean.com/
iTunes: https://itunes.apple.com/us/podcast/the-common-descent-podcast/id1207586509?mt=2
You can email us at commondescentpodcast(at)gmail.com
Or send us physical mail at:
The Common Descent Podcast
1735 W State of Franklin Rd. Ste 5 #165
Johnson City, TN 37604
The Intro and Outro music is "On the Origin of Species" by Protodome.
More music like this at http://ocremix.org.
Musical Interludes are "Professor Umlaut" by Kevin MacLeod (incompetech.com). Licensed under Creative Commons: By Attribution 3.0
http://creativecommons.org/licenses/by/3.0/