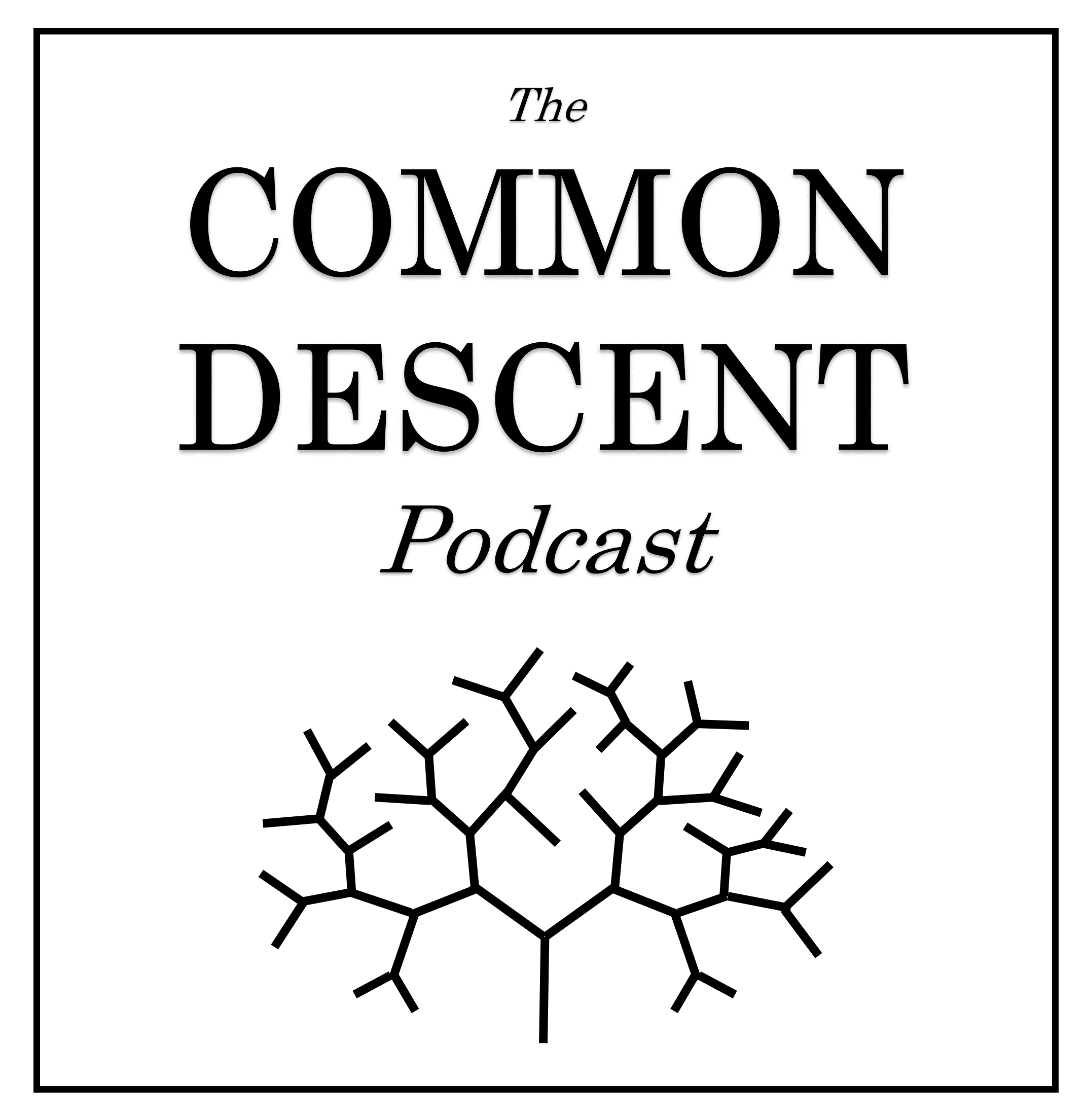 It's easy to see how fossils can teach us what ancient animals looked like, or how they evolved. But what about the ways they moved, ate, socialized, reproduced? In this episode, we explore the innovative ways paleontologists have devised to interpret the behavior of ancient animals. From their bones, their tracks, their living relatives, and modern clever experimentation, we can come to understand more than you'd ever imagine about behavior in the fossil record.
In the news: a Denisovan jaw, a new bat-winged dinosaur, a cave of wonders, and a flapping robot.
The Common Descent Store is open! Get merch! http://zazzle.com/common_descent
How do you become a paleontologist? A GREAT post by our friends at Time Scavengers!
https://timescavengers.blog/2019/05/13/how-do-you-become-a-paleontologist/
Check out our blog for bonus info and pictures:
http://commondescentpodcast.wordpress.com/
Follow and Support us on:
Patreon: https://www.patreon.com/commondescentpodcast
Twitter: https://twitter.com/CommonDescentPC
Facebook: https://www.facebook.com/commondescentpodcast/
PodBean: https://commondescentpodcast.podbean.com/
iTunes: https://itunes.apple.com/us/podcast/the-common-descent-podcast/id1207586509?mt=2
YouTube: https://www.youtube.com/channel/UCePRXHEnZmTGum2r1l2mduw
The Intro and Outro music is "On the Origin of Species" by Protodome.
More music like this at http://ocremix.org.
Muscial Interludes are "Professor Umlaut" by Kevin MacLeod (incompetech.com). Licensed under Creative Commons: By Attribution 3.0
http://creativecommons.org/licenses/by/3.0/