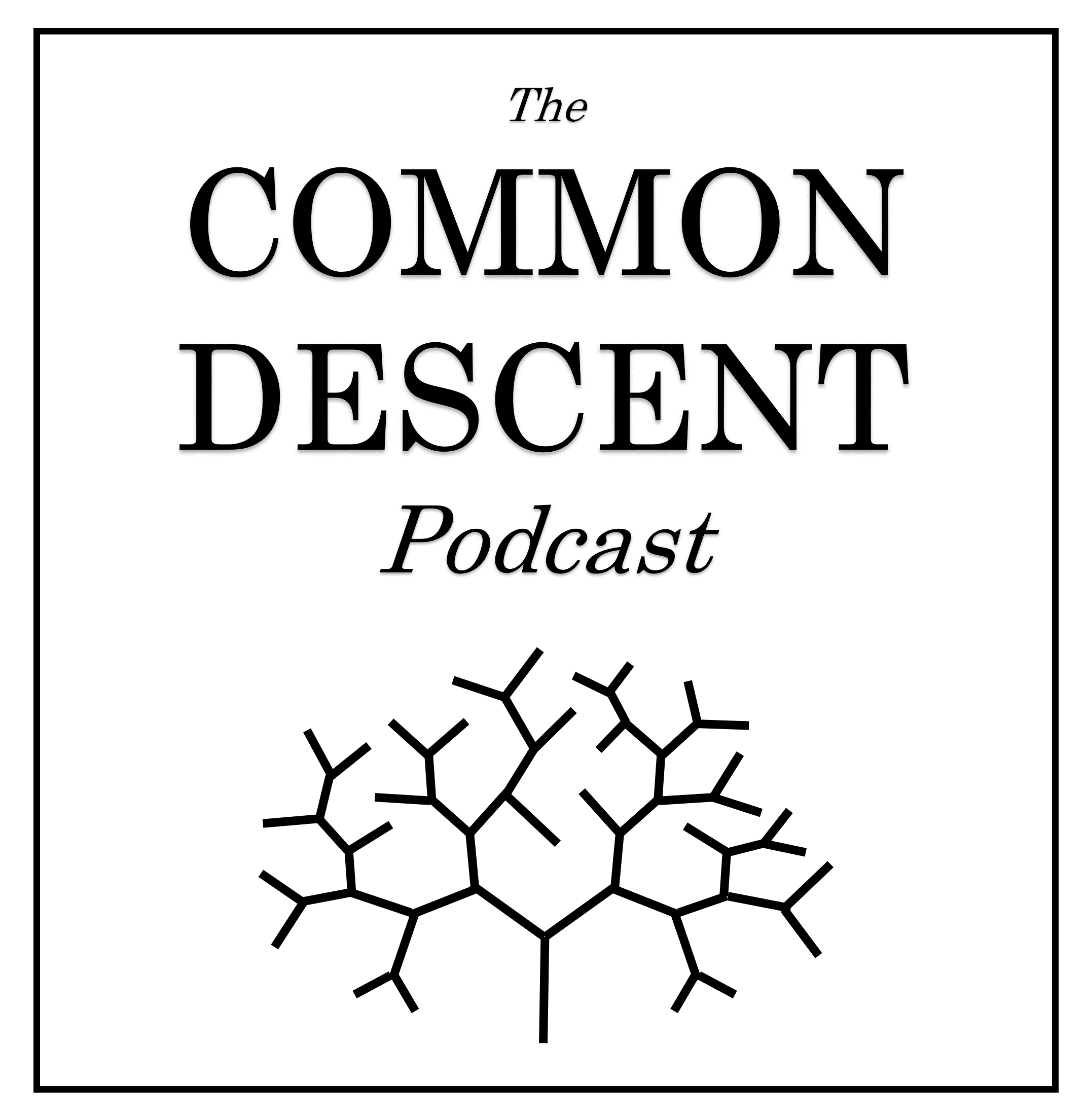 Featuring paleoartist and herpetologist Gabriel Ugueto!
Follow Gabriel on Twitter (@SerpenIllus) or at his website, gabrielugueto.com, and listen to his herpetology podcast: squamatespod.com

Can you picture paleontology without … pictures? For about as long as people have been digging up fossils, some have tried to recreate ancient organisms through art. Paleoartists combine artistic talents with detailed knowledge of life past and present to create their best hypotheses about the appearance of ancient species and ecosystems. Their work shows in the many images, animations, and sculptures that accompany research, museum displays, books, documentaries, and more. Paleoart is an inextricable piece of paleontology, and it's all around us!
In the news: Arctic hyenas, dinosaur bone bacteria, a croc climate clock, and a big trilobite.
Check out our blog for bonus info and pictures:
http://commondescentpodcast.wordpress.com/
The Common Descent Store is open! Get merch! http://zazzle.com/common_descent
Follow and Support us on:
Patreon: https://www.patreon.com/commondescentpodcast
Twitter: https://twitter.com/CommonDescentPC
Facebook: https://www.facebook.com/commondescentpodcast/
PodBean: https://commondescentpodcast.podbean.com/
iTunes: https://itunes.apple.com/us/podcast/the-common-descent-podcast/id1207586509?mt=2
YouTube: https://www.youtube.com/channel/UCePRXHEnZmTGum2r1l2mduw
The Intro and Outro music is "On the Origin of Species" by Protodome.
More music like this at http://ocremix.org.
Muscial Interludes are "Professor Umlaut" by Kevin MacLeod (incompetech.com). Licensed under Creative Commons: By Attribution 3.0
http://creativecommons.org/licenses/by/3.0/