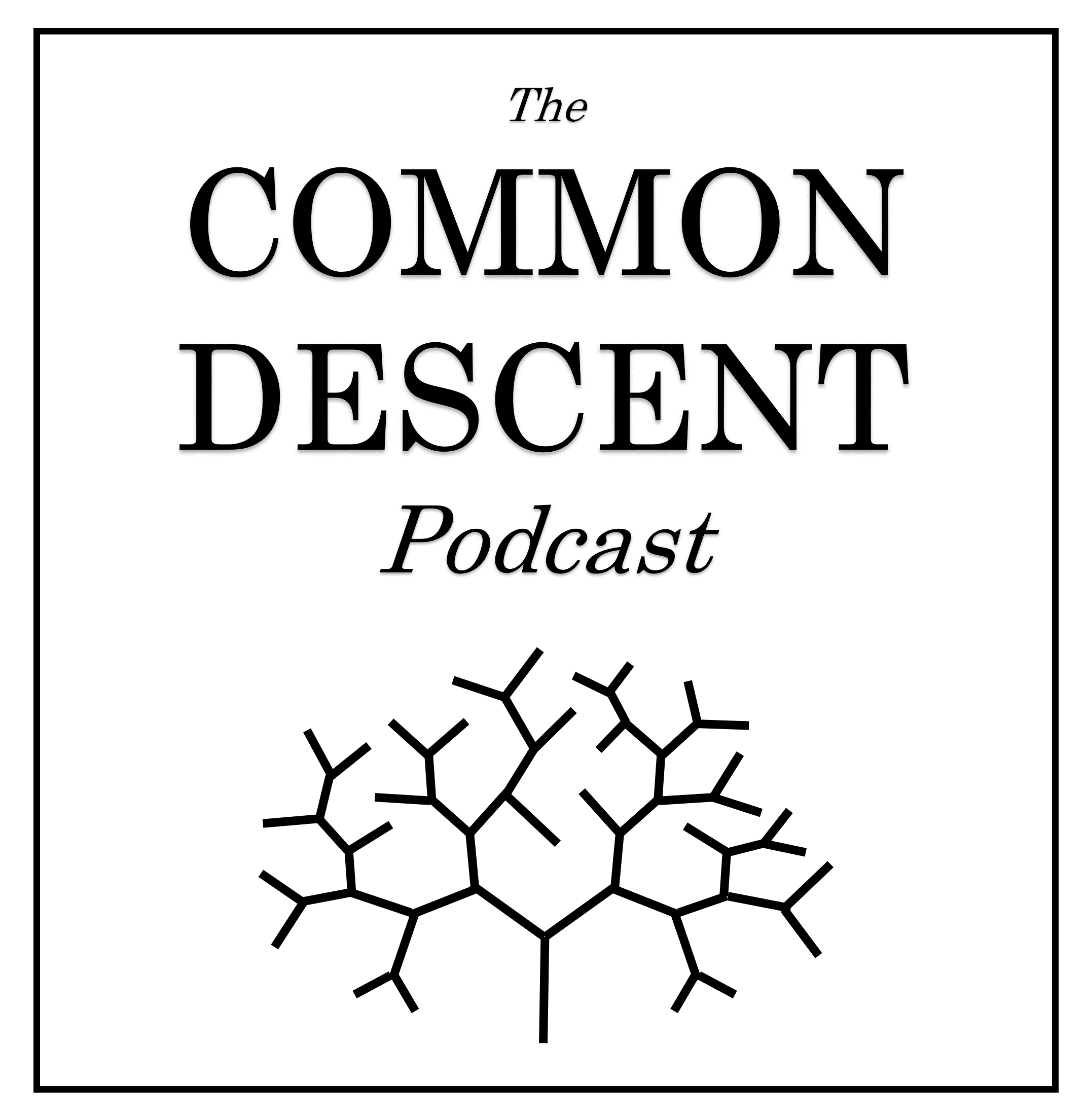 Hand a kitchen appliance to a child and they're likely to find a whole new way to use it. This happens in evolution, too – traits adapted for one purpose turn out to be beneficial for a whole other reason, and so the trajectory of natural selection changes. The term for this is exaptation, but it's a complicated concept, and not everyone even likes using the word. Let's discuss what this word means, why it exists, and what some people find wrong with it.
In the news: the oldest forest, an ancient parent, young T. rex, and fossil lungfish.
Time markers:
Intro & Announcements: 00:00:00
News: 00:04:30
Main discussion, Part 1: 00:35:30
Main discussion, Part 2: 01:00:00
Check out our blog for bonus info and pictures:
http://commondescentpodcast.wordpress.com/
The Common Descent Store is open! Get merch! http://zazzle.com/common_descent
Follow and Support us on:
Patreon: https://www.patreon.com/commondescentpodcast
Twitter: https://twitter.com/CommonDescentPC
Facebook: https://www.facebook.com/commondescentpodcast/
PodBean: https://commondescentpodcast.podbean.com/
iTunes: https://itunes.apple.com/us/podcast/the-common-descent-podcast/id1207586509?mt=2
YouTube: https://www.youtube.com/channel/UCePRXHEnZmTGum2r1l2mduw
The Intro and Outro music is "On the Origin of Species" by Protodome.
More music like this at http://ocremix.org.
Musical Interludes are "Professor Umlaut" by Kevin MacLeod (incompetech.com). Licensed under Creative Commons: By Attribution 3.0
http://creativecommons.org/licenses/by/3.0/