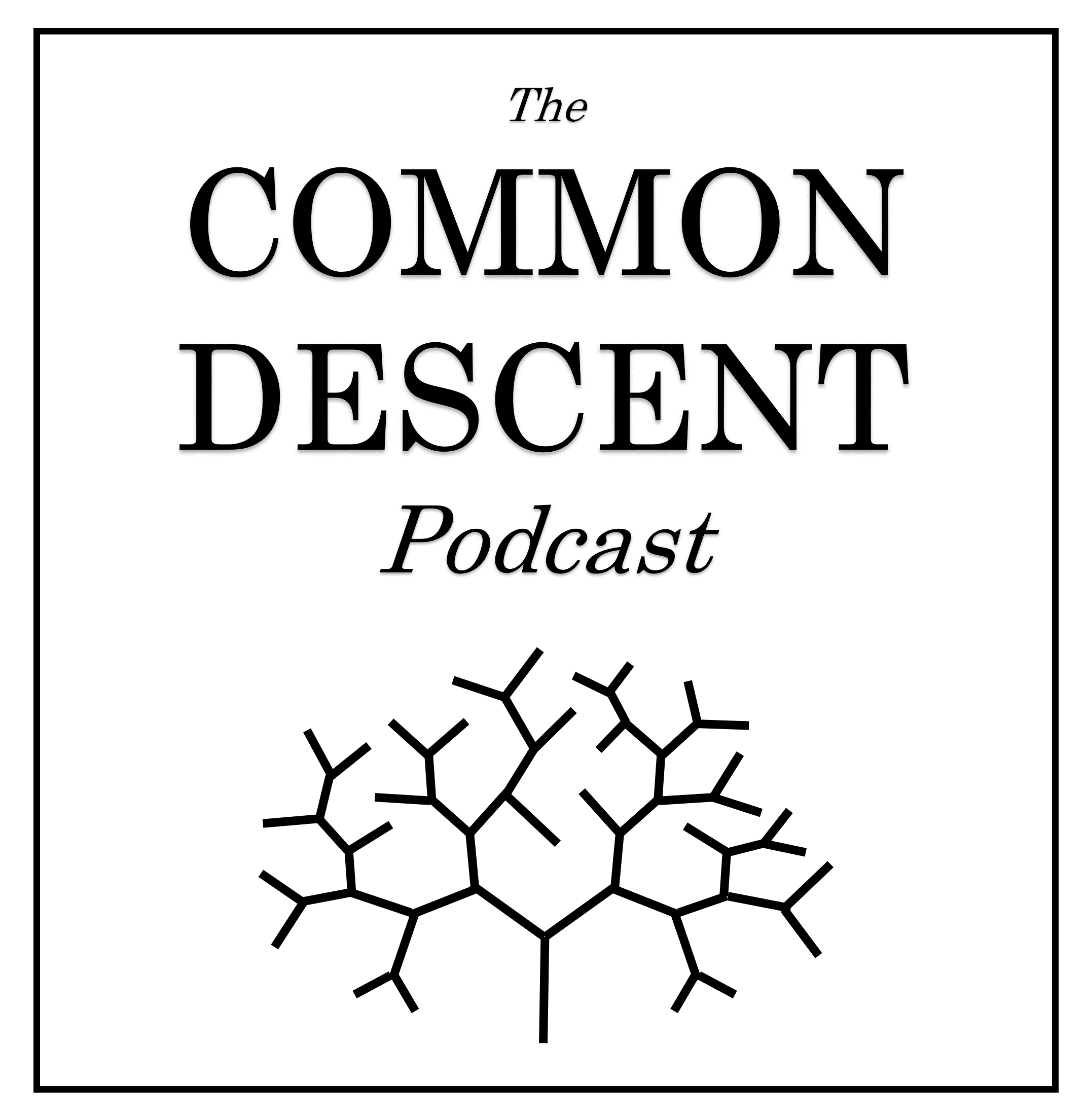 Metamorphosis is the process that turns a caterpillar to a butterfly, a fry to a fish, and a tadpole to a frog. Animals have been metamorphosing for over 500 million years, from early crustaceans to the many fish, amphibians, and arthropods that do it today. Larvae, pupae, and adults are known in the fossil record, but the evolutionary history of this incredible life strategy is still mysterious.
In the news: a new tyrannosaur, early chameleons, giant turtles, and dinosaur temperatures.
News: 00:04:00
Main discussion: 00:33:30
Mid-discussion break: 01:08:30
Patron question: 01:43:30
Check out our blog for bonus info and pictures:
http://commondescentpodcast.wordpress.com/
The Common Descent Store is open! Get merch! http://zazzle.com/common_descent
Follow and Support us on:
Patreon: https://www.patreon.com/commondescentpodcast
Twitter: https://twitter.com/CommonDescentPC
Facebook: https://www.facebook.com/commondescentpodcast
Instagram: @commondescentpodcast
PodBean: https://commondescentpodcast.podbean.com/
iTunes: https://itunes.apple.com/us/podcast/the-common-descent-podcast/id1207586509?mt=2
YouTube: https://www.youtube.com/channel/UCePRXHEnZmTGum2r1l2mduw
The Intro and Outro music is "On the Origin of Species" by Protodome.
More music like this at http://ocremix.org.
Musical Interludes are "Professor Umlaut" by Kevin MacLeod (incompetech.com). Licensed under Creative Commons: By Attribution 3.0
http://creativecommons.org/licenses/by/3.0/