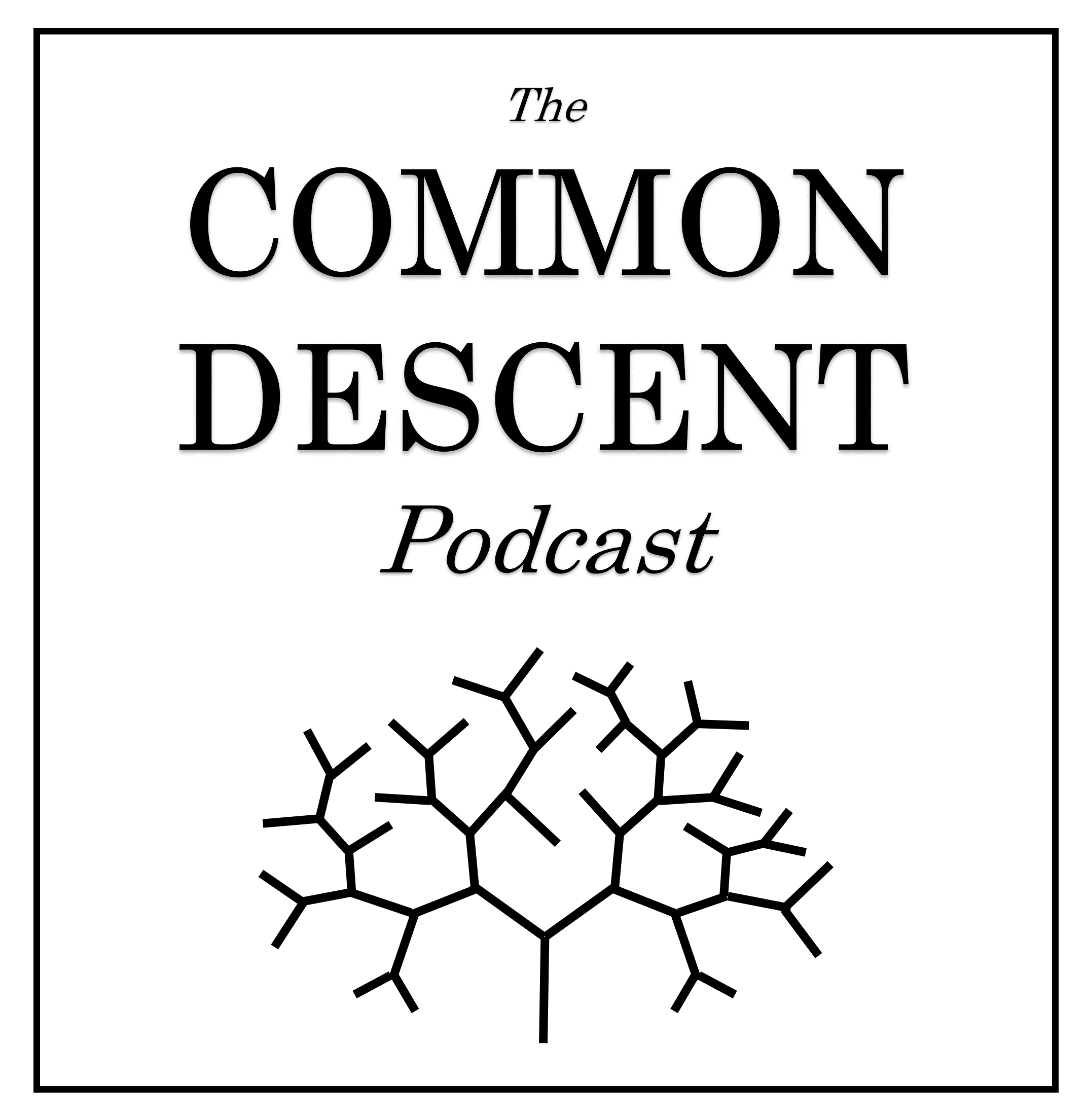 Life ain't always easy. Injury and disease are a persistent threat for life of all sorts, and that's been true for as long as there has been life. Fortunately for us, these threats can leave evidence in fossils, teaching us about the lives, struggles, and sometimes deaths of ancient organisms. The study of this evidence is called paleopathology, and in this episode, our friend Laura will explain the ins and outs of the field and share with us some of her favorite examples.
In the news: ancient hands, old snakes, the earliest animals, and a new dinosaur.  
News: 00:05:00
Main discussion: 00:41:00
Mid-discussion break: 01:17:00
Patron question: 02:07:00
Check out our blog for bonus info and pictures:
http://commondescentpodcast.wordpress.com/
The Common Descent Store is open! Get merch! http://zazzle.com/common_descent
Follow and Support us on:
Patreon: https://www.patreon.com/commondescentpodcast
Twitter: https://twitter.com/CommonDescentPC
Facebook: https://www.facebook.com/commondescentpodcast
Instagram: @commondescentpodcast
PodBean: https://commondescentpodcast.podbean.com/
iTunes: https://itunes.apple.com/us/podcast/the-common-descent-podcast/id1207586509?mt=2
YouTube: https://www.youtube.com/channel/UCePRXHEnZmTGum2r1l2mduw
The Intro and Outro music is "On the Origin of Species" by Protodome.
More music like this at http://ocremix.org.
Musical Interludes are "Professor Umlaut" by Kevin MacLeod (incompetech.com). Licensed under Creative Commons: By Attribution 3.0
http://creativecommons.org/licenses/by/3.0/