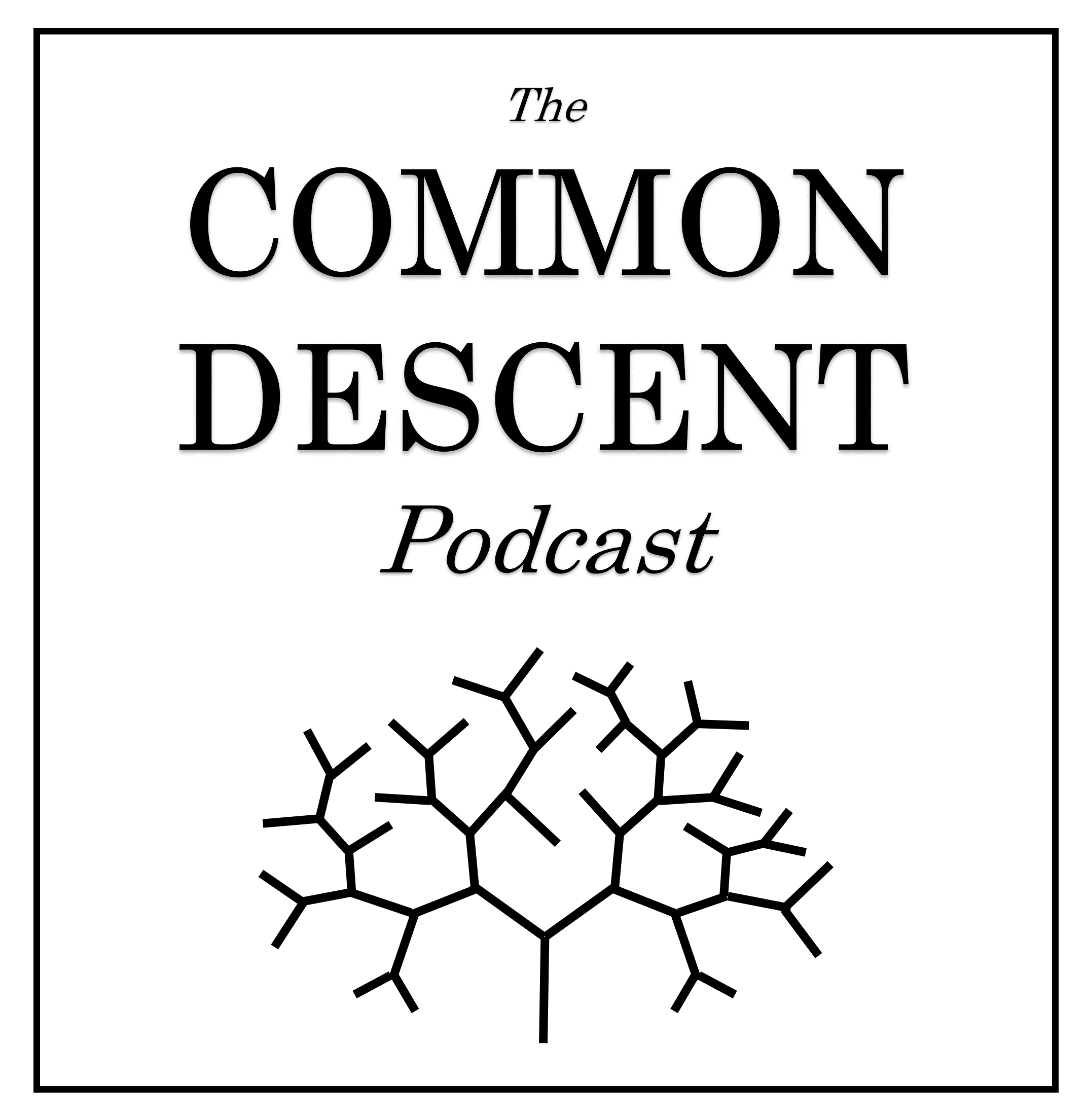 Marsupials are like alternate-reality mammals. Everything about them, from their skeletons to their reproductive strategies, is just a bit strange – from the perspective of us placental mammals, that is! But you can't argue with results, and marsupials include some of the most fascinating mammals of the past and present. In this episode, we track the long evolutionary journey that gave the modern world its kangaroos, koalas, possums, opossums, and more.
In the news: air-breathing sea scorpions, fish bone evolution, mastodon migrations, and burrowing dinosaurs.
Time markers:
Intro & Announcements: 00:00:00
News: 00:04:30
Main discussion, Part 1: 00:37:30
Main discussion, Part 2: 01:12:00
Patron question: 01:59:00
Check out our blog for bonus info and pictures:
http://commondescentpodcast.wordpress.com/
If you missed our DragonCon presentations, find them here:
https://www.youtube.com/watch?v=hDlI6lJgRsU
https://www.youtube.com/watch?v=nC-oSa9OMm8
New merch at the Common Descent Store! http://zazzle.com/common_descent
Featuring art by Rob Soto! https://www.rob-soto.com/
Follow and Support us on:
Patreon: https://www.patreon.com/commondescentpodcast
Twitter: https://twitter.com/CommonDescentPC
Facebook: https://www.facebook.com/commondescentpodcast
Instagram: @commondescentpodcast
PodBean: https://commondescentpodcast.podbean.com/
iTunes: https://itunes.apple.com/us/podcast/the-common-descent-podcast/id1207586509?mt=2
YouTube: https://www.youtube.com/channel/UCePRXHEnZmTGum2r1l2mduw
The Intro and Outro music is "On the Origin of Species" by Protodome.
More music like this at http://ocremix.org.
Musical Interludes are "Professor Umlaut" by Kevin MacLeod (incompetech.com). Licensed under Creative Commons: By Attribution 3.0
http://creativecommons.org/licenses/by/3.0/