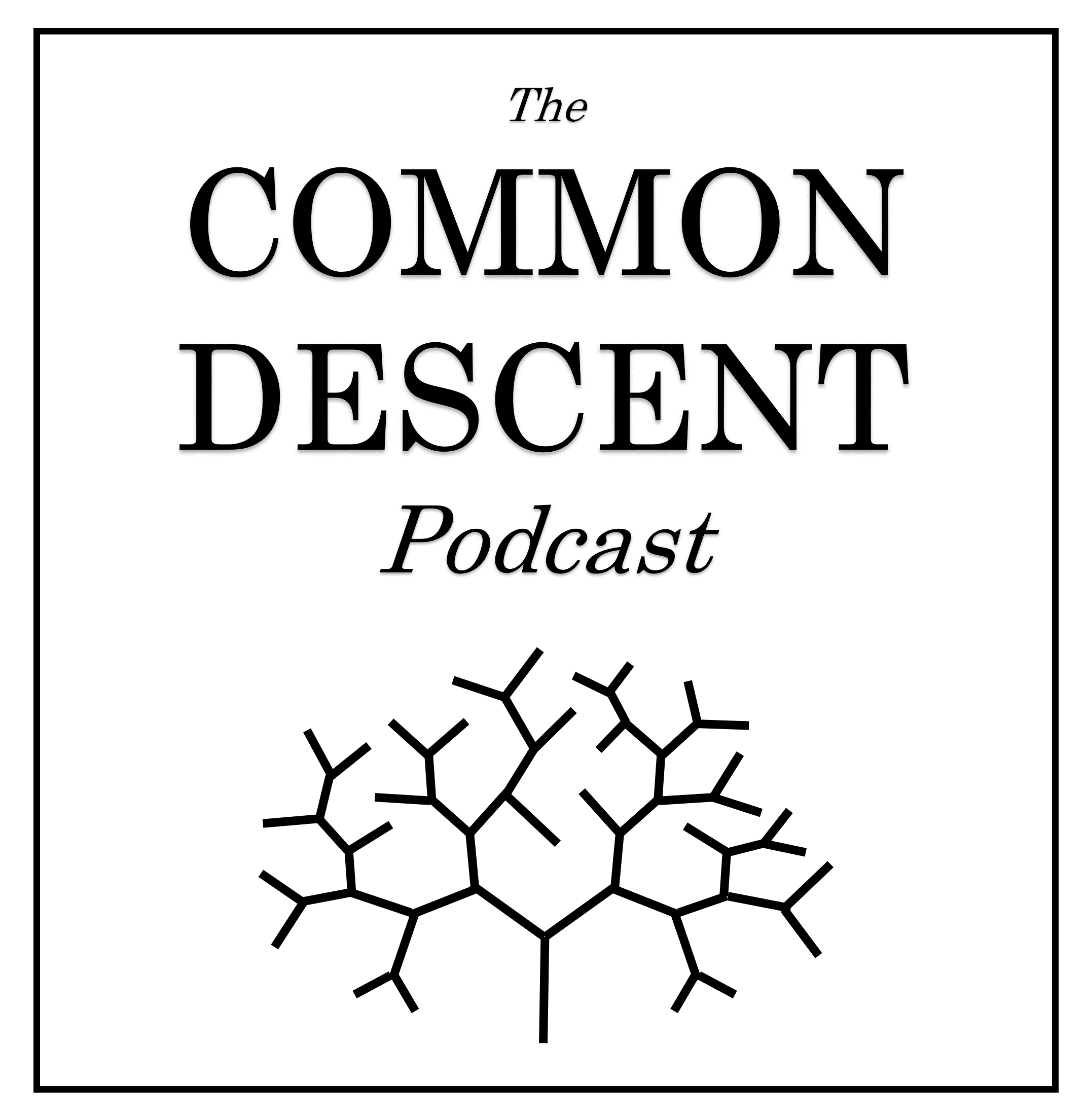 When we study life, past or present, we talk a lot about species, their evolution, their diversity, their extinction, and more. But we don't often slow down to discuss what we really mean by that. What is a species? How and where do new species arise? It turns out this topic is much more complicated – and controversial! – than it may seem. In this episode, we'll touch on the basics and discuss why scientists get so worked up about species and speciation.
In the news: a glass-ified brain, a Cretaceous croc, a long walk, and a sensitive dinosaur.
Time markers:
Intro & Announcements: 00:00:00
News: 00:05:30
Main discussion, Part 1: 00:36:30
Main discussion, Part 2: 01:13:00
Patron question: 01:57:30
Check out our blog for bonus info and pictures:
http://commondescentpodcast.wordpress.com/
We were featured on Pallet University, talking about science and Pokémon! https://www.youtube.com/watch?v=noKhRDVa03o
Find merch at the Common Descent Store! http://zazzle.com/common_descent
Featuring art by Rob Soto! https://www.rob-soto.com/
Follow and Support us on:
Patreon: https://www.patreon.com/commondescentpodcast
Twitter: https://twitter.com/CommonDescentPC
Facebook: https://www.facebook.com/commondescentpodcast
Instagram: @commondescentpodcast
PodBean: https://commondescentpodcast.podbean.com/
iTunes: https://itunes.apple.com/us/podcast/the-common-descent-podcast/id1207586509?mt=2
YouTube: https://www.youtube.com/channel/UCePRXHEnZmTGum2r1l2mduw
The Intro and Outro music is "On the Origin of Species" by Protodome.
More music like this at http://ocremix.org.
Musical Interludes are "Professor Umlaut" by Kevin MacLeod (incompetech.com). Licensed under Creative Commons: By Attribution 3.0
http://creativecommons.org/licenses/by/3.0/